About Conference
Allied academies
invite all the participants from all over the world to attend "11th Pediatrics & Pediatric Infectious Diseases Congress" on during June 25-26, 2018 in Vancouver, Canada which includes prompt oral and poster presentations, keynote sessions, plenary sessions, panel discussion, symposia, workshops, exhibitions.
Pediatric Infections 2018 is to gathering people in academia and business interested in Pediatrics to share the latest trends and important issues relevant to our field/subject area. Pediatric Infections 2018 brings together the Global leaders in Pediatrics and relevant fields to present their research at this exclusive scientific program. 11th Pediatrics & Pediatric Infectious Diseases Congress Conference is hosting presentations from editors of prominent refereed journals, renowned speakers, active investigators and decision makers in the field of Pediatrics and infectious diseases. Pediatric Infections 2018 Organizing Committee also invites Young investigators at every career stage to submit abstracts reporting their latest scientific findings in oral and poster sessions. The conference will include invited speakers, oral presentations, poster session and the young scientist award. Allied academies organizes 300+ Conferences across USA, Europe & Asia every year with support from 1000 more scientific societies and publishes 400+ Open access journals which contains over 30000 eminent personalities as editorial board members.
Objective
Pediatric Infections 2018 has the platform to fulfil the prevailing gaps in the transformation of this science of hope, to serve promptly with solutions to all in the need. Pediatric Infections 2018 will have an anticipated participation of 120+ delegates across the world to discuss the conference goal.
Success Story: Pediatric Infections 2017
10th Pediatrics & Pediatric Infectious Diseases Congress was successfully held at Park Inn by Radisson Toronto Airport West Hotel in Toronto, Canada during September 20-22, 2017. The conference was organized around the theme "Promulgating the innovative challenges and novel technologies in Pediatrics and Pediatric Infectious Diseases". Active participation and generous response were received from the Organizing Committee Members, Editorial Board Members of allied academies Journals as well as from eminent Scientists, Talented Researchers and Young Student Community.
About Organizers
Allied Academic Publication is an amalgamation of several esteemed academic and scientific associations known for promoting scientific temperament. Established in the year 1997, Andrew John Publishing Group is a specialized Medical publisher that operates in collaboration with the association and societies. This publishing house has been built on the base of esteemed academic and research institutions including The College of Audiologists and Speech Language Pathologists of Ontario(CASLPO), The Association for Public Safety Communications Officials of Canada (APCO), The Canadian Vascular Access Association (CVAA), The Canadian Society of Internal Medicine (CSIM), The Canadian Hard of Hearing Association (CHHA), Sonography Canada, Canadian Association of Pathologists (CAP-ACP) and The Canadian Association of Neurophysiologic Monitoring (CANM).
Scientific Sessions
Pediatric Infections 2018 is a global platform to discuss and learn about Pediatric Infectious Diseases, Bone and Joint Infections in Children, Central Nervous System Infections, Cardiovascular Infections in Pediatrics, Fungal Infections in Children, Gastrointestinal Infections, Head and Neck Infections, HIV infection, Pulmonary infections, Vaccine-Related Disorders, Infections in Neonates.
Target Audience:
·
· Public health practitioners
· Pharmacists
· Nurses
· Microbiologists
· Pediatricians'
· Members-in-training
· Infectious diseases physicians
· Infectious diseases paediatricians
· Infection preventionists
· Healthcare workers
· Fellows
· Epidemiologists
· Clinicians
· Academicians
Welcome Message
Welcome Message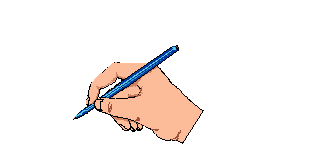 Allied Academics welcomes all the attendees, speakers, sponsor's and other research expertise from all over the world to the "11th Pediatrics & Pediatric Infectious Diseases Congress" (Pediatric Infections 2018) which is going to be held during June 25-26, 2018 in Vancouver, Canada. We are very much honoured to invite you all to exchange and share your views and experience on new emerging trends and research strategies to cure Pediatric diseases
Allied Academics organizes Pediatric Infections 2018 conference along with 300+ Conferences across USA, Europe & Asia every year with support from 1000 more scientific societies and Publishes 400+ Open access journals which contains over 30000 eminent personalities as editorial board members.
We invite you to join us at the Pediatric Infections 2018, where you will be sure to have a meaningful experience with scholars from around the world. All members of the Pediatric Infections 2018 organizing committee look forward to meeting you in Vancouver, Canada.
Sessions/Tracks
Pediatrics
The aim of the study of Pediatrics is to reduce infant and child rate of deaths, control the spread of infectious disease, promote healthy lifestyles for a long disease-free life and help ease the problems of children and adolescents. It can be acknowledged that this can be reached by learning the major and primary subject on General Pediatrics. General Pediatrics includes the basic treatments involved for the betterment of pediatric health. The most significant problems can be due to nutritional deficiencies to the overall health of infants and children because growth and development can be seriously hindered by shortages in essential vitamins or nutrients.
Pediatric Infectious Diseases
The aim of the study of Pediatrics is to reduce infants and child rate of deaths, control the spread of infectious diseases, promote healthy lifestyles for a long disease-free life and help affluence the problems of children and adolescents. Pediatric infectious diseases are the diseases which will affect the child has a recurring or persistent disease caused by an infectious agent such as bacteria, fungus, parasite and other rare infections. Some of the Pediatric infectious diseases include bone infections, skin infections, joint infections, blood infections. The major causes for Pediatric infectious diseases are the fungal infection, parasitic infection, bacterial infection and viral infections etc.
Congenital and Neonatal Infections
Congenital infections affect the unborn fetus or new-born infant. They are generally caused by viruses that may be picked up by the baby at any time during the pregnancy up through the time of delivery. The viruses initially infect the mother who consequently may pass it to the baby either directly through the placenta or at the time of delivery as the baby passes through the birth canal. The more common viruses linked to congenital infections include the Cytomegalovirus (CMV), Herpes, Rubella (German measles), Parvovirus, Varicella (chickenpox), and Enteroviruses.
Neonatal infections are infections of the neonate during the neonatal period or first four weeks after birth. Neonatal infections may be contracted by trans placental transfer in utero, in the birth canal during delivery or by other means after birth. Some neonatal infections are apparent soon after delivery, while others can develop postpartum within the first week or month. Some infections attained in the neonatal period do not become apparent until much later such as HIV, hepatitis B and malaria.
Infections in Neonatal Intensive Care Unit (NICU)
A neonatal intensive care unit, also called as an intensive care nursery (ICN), is an intensive care unit specializing in the care of ill or premature new-born infants. The birth of a baby is a pleasing yet very complex process. Many physical and emotional changes occur for mother and baby. A baby must make many physical adjustments to life outside the mother's body.
Pediatric Transplant & Infection Control
Young children readily transmit and acquire nosocomial infections. Children are vulnerable to endogenous infections as a result of the breakdown of their normal defences by disease, invasive procedures or therapy. The prevention of transmission between patients and to personnel requires that certain measures be taken with all patients, and that additional precautions be taken with some infections, based on the route of transmission.
Central Nervous System Infections
Central nervous system Infection is a life-threatening condition in the Pediatric population. Almost all agents can cause infection within the central nervous system and the extent of infection ranges from diffuse involvement of the meninges, brain and the spinal cord to localized involvement presenting as a space-occupying lesion. Acute bacterial meningitis remains a major cause of mortality and long-term neurological disability. Opportunely, the incidence of infection after clean craniotomy is < 5%, but it leads to significant morbidity as well as fiscal loss. The most significant causative factor in post craniotomy infections is postoperative cerebral spinal fluid leak. Cerebral abscess related to organic congenital heart disease is one of the leading causes of morbidity and mortality in the Pediatric population. Viral meningitis is sometimes termed aseptic meningitis. Other infections affect primarily the brain and result in encephalitis. Infections affect both the meninges and brain result in meningoencephalitis. Meningitis is far more common among children than is encephalitis.
Respiratory Tract Infections in Children
Respiratory tract infection discusses to any number of infectious diseases involving the respiratory tract. An infection of this type is normally further classified as an upper respiratory tract infection and a lower respiratory tract infection. Lower respiratory infections, such as pneumonia, tend to be far more serious conditions than upper respiratory infections, such as the common cold. Viral respiratory tract infections affect the nose, throat, and airways and may be caused by any of several different viruses and Common respiratory tract infections include the common cold and influenza.
Gastrointestinal Infections in Children
Gastrointestinal problems are arising from time to time in infancy. They are usually caused by a viral infection in the stomach. Rotavirus and Norwalk virus infection are common causes of gastroenteritis in babies and children. E coli, campylobacter, and salmonella are important bacterial causes of gastroenteritis. Gastroenteritis or infectious diarrhoea is a medical condition from inflammation of the GI tract that involves both the stomach and the small intestine. It causes some combination of diarrhoea, vomiting, abdominal pain and cramping. Dehydration may occur as a result. Gastroenteritis has been raised to as gastro, stomach bug, and stomach virus. Although unrelated to influenza, it has also been called stomach flu and gastric flu.
Urinary Tract Infections In children
Urinary tract infections are common in kids. By the time they're 5 years old, about 8% of girls and about 1-2% of boys have had at least one. Most UTIs are caused when bacteria infect the urinary tract, which is made up of the kidneys, ureters, bladder, and also urethra. Each plays a role in removing liquid waste from the body. The kidneys filter the blood and produce urine and the ureters carry the urine from the kidneys to the bladder; and the bladder stores the urine until it leaves the body through the urethra.
Bone, Joint and Soft Tissue Infections
Bone and joint infections are a significant cause of sickness in infants and young children and it cause permanent disability. Early recognition and prompt institution of appropriate medical and surgical therapy decrease permanent damage. The risk is greatest if the physis is damaged. Bone infections, or osteomyelitis, involve inflammation of the bone, usually caused by a bacterial infection. Soft tissue infections are common and usually respond rapidly to oral antibiotics; if empirical therapy fails then exposure to unusual organisms should be considered. Septic arthritis needs early recognition, identification of the infecting pathogen and urgent joint washout to prevent irreversible cartilage and bone destruction. Prosthetic joint infection is uncommon but has high injury; the best outcomes are achieved with removal of the prosthesis and replacement after at least six weeks of antibiotic therapy.
Infection Related Nutrition
Infection and malnutrition have always intricately linked. Malnutrition is the primary cause of immunodeficiency worldwide, and we are learning more and more about the pathogenesis of this interaction. Five infectious diseases reason for more than one-half of all deaths in children aged <5 years, most of whom are undernourished. Micro nutrient deficiencies have effects such as poor growth, impaired intellect, and increased mortality and weakness to infection.
Vaccines and Prevention
Vaccination is the administration of antigenic material to stimulate a separate immune system to develop adaptive immunity to a pathogen. Vaccines can prevent or ameliorate injury from infection. When a necessarily large percentage of a population has been vaccinated, this results in herd immunity. The effectiveness of vaccination has been widely studied and verified; for example, influenza vaccine, HPV vaccine and chicken pox vaccine. Vaccination is the most effective method of preventing infectious diseases; widespread immunity due to vaccination is mainly responsible for the worldwide eradication of smallpox and the control of diseases such as polio, measles, and tetanus from much of the world. The World Health Organization reports that licensed vaccines are currently available to prevent or donate to the prevention and control of twenty-five preventable infections.
Pediatric Nursing in Infectious Disease
Pediatric nurse's work combined with doctors, and other interdisciplinary health professionals, to provide health care and information about disease and treatment plans to their patients and their families. They can work in hospitals, clinics, public health, community centres, and private practices. Depending on each patient's particular treatment plan, Pediatric nurse's job duties may contain administering medications, placing Intra Venous lines on patients, and administering other kinds of therapies. Some of the Pediatric Nursing in infectious diseases includes HIV/AIDS treatment, Multidrug-resistant organisms, Clostridium difficile, Adolescents with Down syndrome.
Market Analysis Report
11th Pediatrics & Pediatric Infectious Diseases Congress will be hosted at Vancouver, Canada during June 25-26, 2018 with the innovative theme "New emerging trends and research strategies to cure Pediatric diseases". This conference mainly focuses on spreading the awareness about challenges in this field and how to prevent the Pediatrics diseases. We are awaiting a great scientific faculty from Canada as well as other continents and expect a highly interesting scientific as well as a representative event.
Importance & Scope:
11 million children deaths every year are attributable to six causes: diarrhoea, malaria, neonatal infection, pneumonia, preterm delivery, or lack of oxygen at birth. Some of the deaths occur from illnesses like measles, malaria or tetanus. Others result indirectly from marginalization, conflict and HIV/AIDS. Global burden of Pediatric mortality is increasing drastically every year. WHO estimates that 8.8 million deaths occur annually among infant and children < 5 years of age. 3.8 million In the first 30 days of life 36% of neonatal deaths due to infectious diseases. Nearly 9 million children under five die every year. Reflecting this imperative, we believe that professionally-oriented education in to cure Pediatric diseases is essential in the training of clinicians and clinical academics who will provide the future leadership in this key area for global health.
Pediatric Infection 2018 aims to bring together leading academic scientists, researchers and research scholars to exchange and share their experiences and research results about all aspects of Pediatrics. It also provides the chance for researchers, practitioners and educators to present and discuss the most recent innovations, trends, and concerns, practical challenges encountered and the solutions adopted in the fields of Pediatrics
Pediatric Infection 2018 is an international platform for presenting research about diagnosis, prevention and management of Pediatric diseases, exchanging ideas about it and thus, contributes to the dissemination of knowledge in Pediatric infection for the benefit of both the academia and business. This event brings together Pediatric surgeons, neonatologists, child specialists and all the eminent researchers and experts in the field of Pediatric medicine to explore the advancements in the prevention and management of Pediatric diseases. We bring together industrial executives, Pediatric Pharma and Health care sectors making the conference a perfect platform to network, share views and knowledge through interactive discussions.
Why it's in Vancouver, Canada?
Vancouver, a bustling west coast seaport in British Columbia, is among Canada's densest, most ethnically diverse cities. A popular filming location, it's surrounded by mountains, and also has thriving art, theatre and music scenes. Vancouver Art Gallery is known for its works by regional artists, while the Museum of Anthropology houses preeminent First Nations collections. The City of Vancouver was incorporated on 6 April 1886.Vancouver is consistently named as one of the top five worldwide cities for livability and quality of life and the Economist Intelligence Unit acknowledged it as the first city ranked among the top-ten of the world's most well-living cities for five consecutive years. Vancouver has hosted many international conferences and events. The city is located in the traditional and presently unceded territories of the Squamish, Museum, and Tseil-Waututh (Burrard) peoples of the Coast Salish group. Vancouver located on the Burrard Peninsula, Vancouver lies between Burrard Inlet to the north and the Fraser River to the south. Vancouver is one of Canada's warmest cities in the winter. Vancouver's climate is temperate by Canadian standards and is classified as oceanic or marine west coast; Vancouver is also one of the wettest Canadian cities. Vancouver is the most densely populated city in Canada. Urban planning in Vancouver is characterized by high-rise residential and mixed-use development in urban centres, as an alternative to sprawl.
Target Audience:
· Public health practitioners
· Pharmacists
· Nurses
· Microbiologists
· Pediatricians'
· Members-in-training
· Infectious diseases physicians
· Infectious diseases paediatricians
· Infection preventionists
· Healthcare workers
· Fellows
· Epidemiologists
· Clinicians
· Academicians
Major Marketing Associations around the Globe:
· Child Health Medical Associate
· International Pediatric Association
· The World Federation of Associations of Pediatric Surgeons
· International Pediatric Association Zurich
· American Academy of Pediatrics
· Child Health Medical Associates of Southern California
Universities Associated with Pediatric Infections Research:
· University of Alabama
· Midwestern University
· University of Southern California
· Stanford University
· Western University of Health Sciences
· Emory University
· Yale University
· University of Pennsylvania
· Columbia University
· Duke University
· University of Texas
· Brown University
· University of Chicago
Hospitals Associated with Pediatric Infections Research:
· Canada Children's & Women's Hospital
· Phoenix Children's Hospital Foundation
· UC Davis Children's Hospital
· Texas Children's Hospital
· Shriners Hospitals for Children
· University of Iowa Children's Hospital
· St. Louis Children's Hospital
· Centennial Hills Hospital
· Lifecare Complex Care Hospital
· Sunrise Hospital & Medical Center
· Valley Hospital Medical Center
· North Vista Hospital
· South Lyon Medical Center
· Kindred Hospital Las Vegas-Sahara
· Horizon Specialty Hospital
Estimated market growth of Pediatrics:
According to Global Industry Analysts Inc. The global market for Pediatric Drugs and Vaccines is forecast to reach $85 billion by the year 2017. The total Pediatric healthcare market in USA is estimated at $186 Billion for 2012. Approximately $96 billion from Employee Sponsored Insurance (ESI), $78 billion from Medicaid Insurance, and $12 billion from uninsured self-pay patients is contributed to this growing market. Additionally, The HCCI reports annual per capital health care expenditures for children in the US in 2011 was $2,347 with an increase of 7.7% from 2010 to 2011.1 Furthermore, children with preexisting conditions will no longer be denied insurance which will increase the demand for pediatric care. The global market for Pediatric healthcare is accounted to approximately $83 billion in 2013 and expected to grow at 7.8% CAGR in future.
Products Manufactured by the industry related Pediatric Infections Research and its Market Value:
For children with in-hospital pVT/VF, lidocaine use was independently associated with improved ROSC and 24-h survival. Amiodarone use was not associated with superior rates of ROSC, survival at 24?h. Neither drug was associated with survival to hospital discharge. These are some more popularly used drug for cardiac diseases. The Netherlands, May 29, 2015 - The Pediatric Praziquantel Consortium, a Consortium dedicated to the development of a new pediatric formulation against schistosomiasis received almost USD4.9 million from the Japanese Global Health Innovative Technology (GHIT) Fund.
Fund Allotment (in Million Dollars) to Pediatric Infections Research:
The Balanced Budget Act (BBA) of 1997 (P.L. 105 33) created the Children's Health Insurance Program (CHIP) under Title XXI of the Social Security Act. The BBA appropriated almost $40 billion in mandatory funding to the program over 10 years from FY 1998 through FY 2007. The program was extended by the Medicare, Medicaid, and SCHIP Extension Act of 2007 (P.L. 110 173) through March 2009 with supplemental appropriations for states experiencing funding shortfalls in FY 2009. The Children's Health Insurance Program Reauthorization Act (CHIPRA) of 2009 (P.L. 111 3) reauthorized CHIP, providing an additional $44 billion in funding through FY 2013 and creating several new initiatives to improve and increase enrolment in the program. From the NIH, this year fund is $3,598 for Pediatrics care project.